What's included with an original?
---
Are originals available framed?
---
Do you ship worldwide?
---
Will there be taxes or duties on my order?
---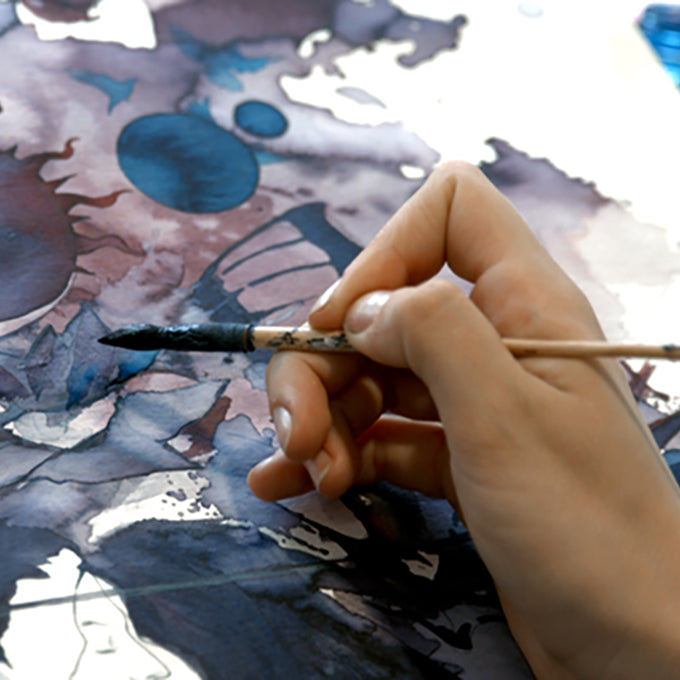 About Originals

Each original painting by Lora Zombie is one of a kind, from our studio to your door with an official Certificate of Authenticity directly from Lora Zombie Studio.
WE LOVE OUR CUSTOMERS
ORIGINALS REVIEWS
"Absolutely in love. I'm so happy to own an original, and this one is so deep and beautiful - total mood in an image "
James W.
"Love! I was so excited to purchase this original! This is one of my favorite Lora Zombie pieces."
Ray B.
"Arrived perfectly! Meow-Rex II is my first original artwork from Lora Zombie and my 3rd piece overall. I love her work and looking forward to getting this one framed and hanging."
Allan H.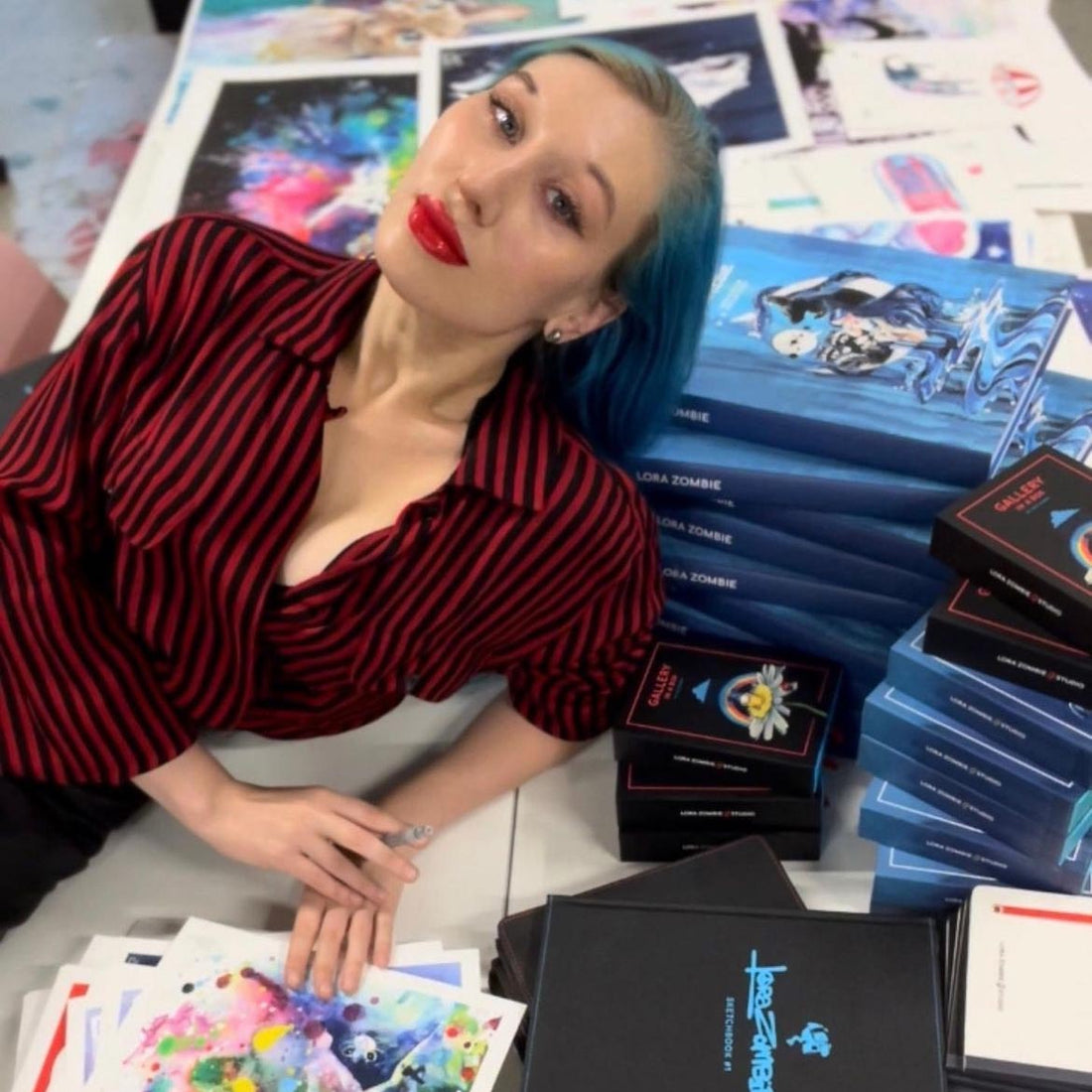 ART BY

LORA ZOMBIE

Lora Zombie (b. 1990) was set on becoming an artist at very early age. The self-taught artist first gained recognition in the late 2000s as her work circulated online, reaching millions of people through blogs, news outlets, and social media. Since then, Lora has developed into a top seller on the urban art scene with exhibitions in London, Los Angeles, San Francisco, Toronto, Vancouver, Russia and more, bringing in the interest of collectors and fans worldwide.

ABOUT LORA ZOMBIE STUDIO